Sittingbourne Community College: introducing Mindfulness into their setting
Introducing mindfulness into the college
A member of staff from Sittingbourne Community College attended mindfulness L2 and L3 training on offer from HeadStart Kent, in order to lead and deliver mindfulness to students, parents and staff.
Information about mindfulness and breathing exercises were delivered to all Year 11 students in an assembly in January 2019, then in tutor groups after lunch from February 2019. Following this, individual students from Year 7-Yr 11 were seen regarding mindfulness sessions. Delivery has also begun with Year 9 and 10 students during tutor time.
An initial session was conducted within the SEN department who support the Year 11's, for a group of 16 students and 4 support staff and the sessions then continued up to their exams.
A 45-minute introduction session was delivered to at least half of the members of college staff either on development days or after college.
During a HeadStart workshop held at the college, a body scan exercise was offered for parents to participate in.
All these have been done in different locations from classrooms to the main hall, the gym and smaller rooms.
Who was involved?
185 Year 11 students have been seen in tutor groups, and 20 Year 11's have been seen individually for 1:1 sessions. This focused mainly on anxiety and stress leading up to exams. All 20 Year 11 students seen for 1:1's have done body scans, looked at the primary and secondary experiences, as well as being kind to yourself. 15 students from other year groups have also been seen individually. Some small groups sessions have also taken place.
For 1:1 sessions, mindfulness has been delivered to meet each individual's needs; some liked coming in occasionally to do a body scan and they continued to practice themselves at home, others preferred regular sessions.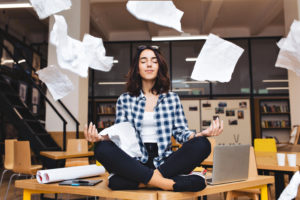 What did you do?
For 1:1 sessions, breathing exercises and body scans were most commonly used, as well as discussions about various aspects of mindfulness. The Family Support Manager, who is also a Designated Safeguarding Lead (DSL) and Mental Health Lead used her own room as there were soft furnishings and it was a quiet space. A 'Do not disturb' sign was placed on the door and the phone taken off the hook.
How did the young people respond?
All students that received 1:1 were very engaged. In tutor time occasionally there would be a student who tried to disrupt the session, but those who wanted to do more either looked up an app or came and see me individually.
What were the challenges?
Time is the most difficult challenge. Having only one person currently delivering mindfulness in a College of 1,200 is difficult and restricted hugely by time. However, plans are in place to deliver the level 1 training to all 250 college staff, and those who want to progress onto level 2 will be booked in later. The college want to be able to reach all students on a continual rolling programme each year.
After discussions with the Headteacher, the mindfulness lead has now been allocated a wellbeing room which will be staffed all day long by those who will be trained in mindfulness and mental health First Aid. This will be available from September 2019.
Discussions are also taking place about how Year 11 students can benefit from a body scan meditation before each of their individual exams. A room has to be allocated which could hold varying numbers of students as exam groups sizes are different and times of exams differ, and some will clash. It may not be possible to get to all students for each exam.
A weekly mindfulness relaxation class has also been set up for staff.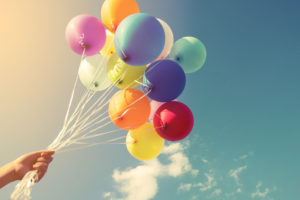 What was the impact?
All the students who have engaged felt an initial relaxed sensation, and those who have carried on do feel the benefit and are not as anxious. They have also used apps to carry this on at home. A parent reported that her daughter took her first french oral exam and was so anxious she scored a 1. Before the next oral exam, the mindfulness practitioner spent 25 minutes with her doing a breathing exercise, discussed primary/secondary experiences and did a body scan – her result after this was a 7. The student believes this was all due to mindfulness.
Following on from both mindfulness and YMHFA training, extra support is being put in place via an after-college wellbeing group daily, where mindfulness will be available. The library will have a wellbeing corner and is being stocked with a new range of books.
A leaflet has been devised for all students and parents which shows the support offered in college and has lots of websites, apps and links that they can use.
During mental health week in May there were planned activities each day for students and parents.
The lead for this college has also organised a local mental health forum so that all colleges can share information and good practice.
What would you do differently?
Tutor groups can be difficult especially if some students do not want to engage, so having the time to keep re-visiting practices would be good. The gym was used for one session which was not very beneficial as it was too big and quite cold, so it won't be used again.