Home
>
Case Studies
>
Oaks Primary Academy: using their student voice through peer mentoring
Oaks Primary Academy: using their student voice through peer mentoring
The school's story
Using student voice and feedback was crucial to Oaks Primary Academy in developing their peer mentoring offer within the school.
The school previously had a system in place called 'playpals' for some of the younger children, but felt that introducing a peer mentoring scheme for all children would also be very beneficial. Year 5 students were chosen to become trained as peer mentors using the free peer mentoring toolkit. It was decided that all Year 5 students would be trained, and then they could apply and be interviewed for the role.
During the training, students were given the opportunity to design their own badges and voted for their favourite design. The winning design was finalised electronically in a variety of colours to suit all; it was very important to the students to be diverse and allow all students their own choice.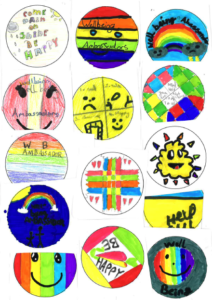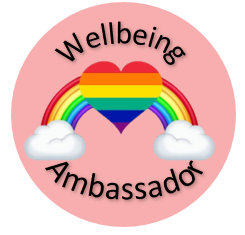 Following on from the training, those who were keen to undertake the role completed an application, were given an interview and formally offered the role.
Since the training…
Peer mentors also voted regarding their name and are now called 'Wellbeing Ambassadors'. Students have been consulted regarding all aspects of the role including how they would like to see the role develop as part of the Pupil Employment Scheme.
Wellbeing Ambassadors are put on timetables to be on duty during break and lunch times to support anxious students. They also regularly present whole school assemblies on wellbeing, including their new safe space 'Zen Zones', to deliver wellbeing messages to all children within the school.
There are plans in place to introduce 'Worry Wells' to help support those less confident students. Wellbeing Ambassadors were also instrumental in supporting the 'Zen Zones' to be created in every classroom, and help maintain this.
This website uses cookies in order to offer you the most relevant information. Please accept cookies for optimal perfomance.Yes, I accept cookies More info
Privacy Overview
This website uses cookies to improve your experience while you navigate through the website. Out of these cookies, the cookies that are categorized as necessary are stored on your browser as they are essential for the working of basic functionalities of the website. We also use third-party cookies that help us analyze and understand how you use this website. These cookies will be stored in your browser only with your consent. You also have the option to opt-out of these cookies. But opting out of some of these cookies may have an effect on your browsing experience.
Necessary cookies are absolutely essential for the website to function properly. This category only includes cookies that ensures basic functionalities and security features of the website. These cookies do not store any personal information.
Any cookies that may not be particularly necessary for the website to function and is used specifically to collect user personal data via analytics, ads, other embedded contents are termed as non-necessary cookies. It is mandatory to procure user consent prior to running these cookies on your website.