Talents and Interests
The Talents and Interests grant scheme is designed to support young people aged 5 – 19 in Kent identified by their schools and community organisations.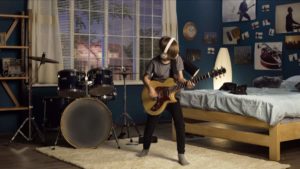 A trusted adult from a school and/or a community organisation can apply for a grant on the young person's behalf following a resilience conversation in order to access hobbies such as sports, the arts, or music.
You can apply for up to £300 per individual young person, and up to £1000 for groups of young people.
Taking part in a talent or interest can:
give a young person a sense of identity and belonging
improve their mood
lead to other opportunities
give young people enjoyment and a reason to feel good about themselves.
For more information and to apply for a Talents and Interests grant, please click here.
This website uses cookies in order to offer you the most relevant information. Please accept cookies for optimal perfomance.Yes, I accept cookies More info
Privacy Overview
This website uses cookies to improve your experience while you navigate through the website. Out of these cookies, the cookies that are categorized as necessary are stored on your browser as they are essential for the working of basic functionalities of the website. We also use third-party cookies that help us analyze and understand how you use this website. These cookies will be stored in your browser only with your consent. You also have the option to opt-out of these cookies. But opting out of some of these cookies may have an effect on your browsing experience.
Necessary cookies are absolutely essential for the website to function properly. This category only includes cookies that ensures basic functionalities and security features of the website. These cookies do not store any personal information.
Any cookies that may not be particularly necessary for the website to function and is used specifically to collect user personal data via analytics, ads, other embedded contents are termed as non-necessary cookies. It is mandatory to procure user consent prior to running these cookies on your website.