Peer mentoring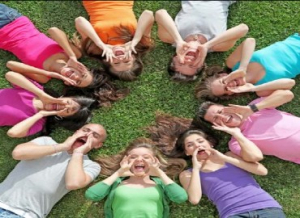 Peer mentoring is a great way to empower the young people you work with to support others in schools or the community.
Peer mentoring can support children and young people by:
enhancing social competence
building security within the setting and the wider community by realising their worth as social beings
improving attendance and educational attainment whilst developing friendship skills in a positive environment.
Peer mentoring toolkit
The peer mentoring toolkit is designed so that staff can deliver the training in a flexible way to suit the needs of the group. This practical resource covers:
Management and Operation
Service Users (Mentees)
Mentors
The mentoring relationship
Within the tool kit there is guidance on how to set up and run peer mentoring to suit the needs of the young people in your setting.
There are different versions of the toolkit for Primary (aged 8-11) and Secondary (aged 11-18).
This website uses cookies in order to offer you the most relevant information. Please accept cookies for optimal perfomance.Yes, I accept cookies More info
Privacy Overview
This website uses cookies to improve your experience while you navigate through the website. Out of these cookies, the cookies that are categorized as necessary are stored on your browser as they are essential for the working of basic functionalities of the website. We also use third-party cookies that help us analyze and understand how you use this website. These cookies will be stored in your browser only with your consent. You also have the option to opt-out of these cookies. But opting out of some of these cookies may have an effect on your browsing experience.
Necessary cookies are absolutely essential for the website to function properly. This category only includes cookies that ensures basic functionalities and security features of the website. These cookies do not store any personal information.
Any cookies that may not be particularly necessary for the website to function and is used specifically to collect user personal data via analytics, ads, other embedded contents are termed as non-necessary cookies. It is mandatory to procure user consent prior to running these cookies on your website.