The iCan programme is a one-to-one and/or group work, trauma informed programme which focuses on male adolescents aged 13-16 (school year 9-11) who are disengaging in their communities. This could be because they live, or have lived, in a home that lacks stability, have been traumatised by domestic abuse or have unhealthy relationships with their peers or families.
This toolkit sets out the iCan approach which is flexible, person-centered and harnesses the strengths of young males, so they can go on to meet life's challenges. This toolkit enables the programme to be delivered in a way which will support young people to build their resilience and support networks.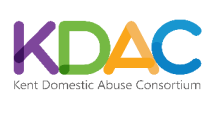 The toolkit has been developed by Kent Domestic Abuse Consortium, through a pilot programme funded through Kent County Council.